It comes after what they believe was a prank call on Sunday.
Deputy Captain Glenn Carr said firefighters were called to a grass fire at Cressy St around 12.45pm on Sunday.
When the crews arrived, there was no sign of a fire.
Cray rescue efforts
Edward Wakool Angling Association and OzFish representatives will be out on the Edward River this week, courtesy of SES, to save crayfish from black water events.
This is supported by NSW DPI Fisheries, Charles Sturt University and the Murray Darling Basin Authority.
The crays will be transported to Charles Sturt University laboratories where they will be cared for until they can return them to the same locations from which they were rescued.
Black water is created from a lack of dissolved oxygen in the river system and is common during a flood.
Crayfish and fish kills have continued in the Murray for several weeks, with local reports increasing.
Yesterday the dissolved oxygen level in the Edward River at Deniliquin was 0.3. Anything below two is considered dangerous to the ecological system.
Fish deaths should be reported to NSW DPI Fisheries on 1800 043 536.
Deniliquin can participate in the Christmas raffle
It's that time of year again, and Deniliquin Can Assist is hosting a big Christmas raffle sponsored by Deniliquin Betta Home Living.
First prize is a gray Maxwell two-seater sofa valued at $899.
Second prize is a fishing package worth $300 and third prize is a Bissell Clean View vacuum worth $250.
Tickets start at just $2 each, or buy in bulk at a special price.
Buy your tickets online at https://rafflelink.com.au/denican assist2022 or at Betta Home Living in George St, Deniliquin.
The raffle closes December 15 and will be drawn at 4 p.m. on December 16 at Deniliquin Betta Home Living.
All the money raised stays local to help residents affected by cancer.
If Can Assist can get enough help, tickets will also be sold at other Deniliquin CBD locations.
If you have spare time and can help, call Bianca Armytage on 0418 453 677 or contact us via the Deniliquin Can Assist Facebook page.
Give me a home among the gum trees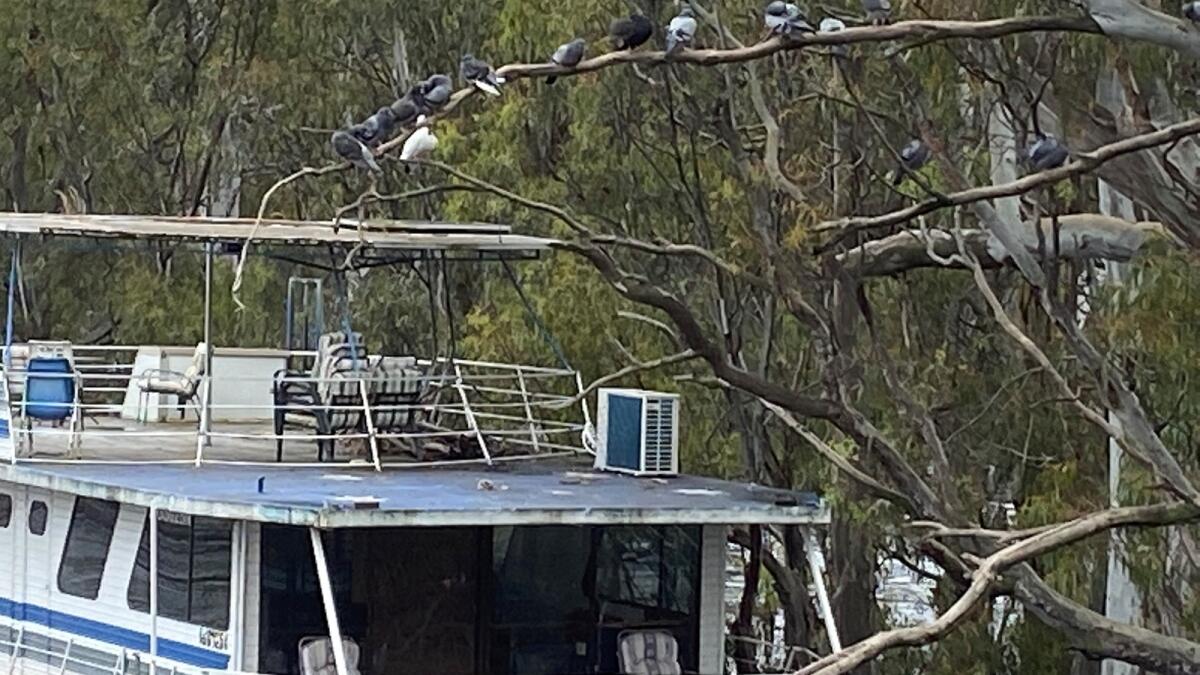 People watching the rising floodwaters on either side of the Deniliquin Bridge only had to look up to see a new breed of displaced local residents.
Birds that normally find refuge under the Deniliquin National Bridge (Kolety) have instead had to take refuge in the gum trees that line the banks of the Edward River.
The birds' treading ground is now well under water and the trees will be a great vantage point until they can get back to their normal routine.