Across the borough, kids will spring into action this Easter with exciting multi-sport camps and fishing and gymnastics training classes.
There will also be family fun Easter Eggs in Dromore and Rathfriland where your very own little bunnies can jump and jump on inflatable bouncy castles, take part in an Easter egg hunt and cherish a moment with a photo op alongside M Bunny.
Toddlers are spoiled with a packed program of multi-sport Easter camps across the borough, led by a team of highly qualified and experienced sports coaches. Carefully planned, camps will cater for all abilities and ensure every child has a positive experience.
During a session, your child will participate in fun games and team challenges, with plenty of opportunities to interact with others through sport.
So, if your child does not leave with friends, he will certainly leave with new ones!
More information and booking click here.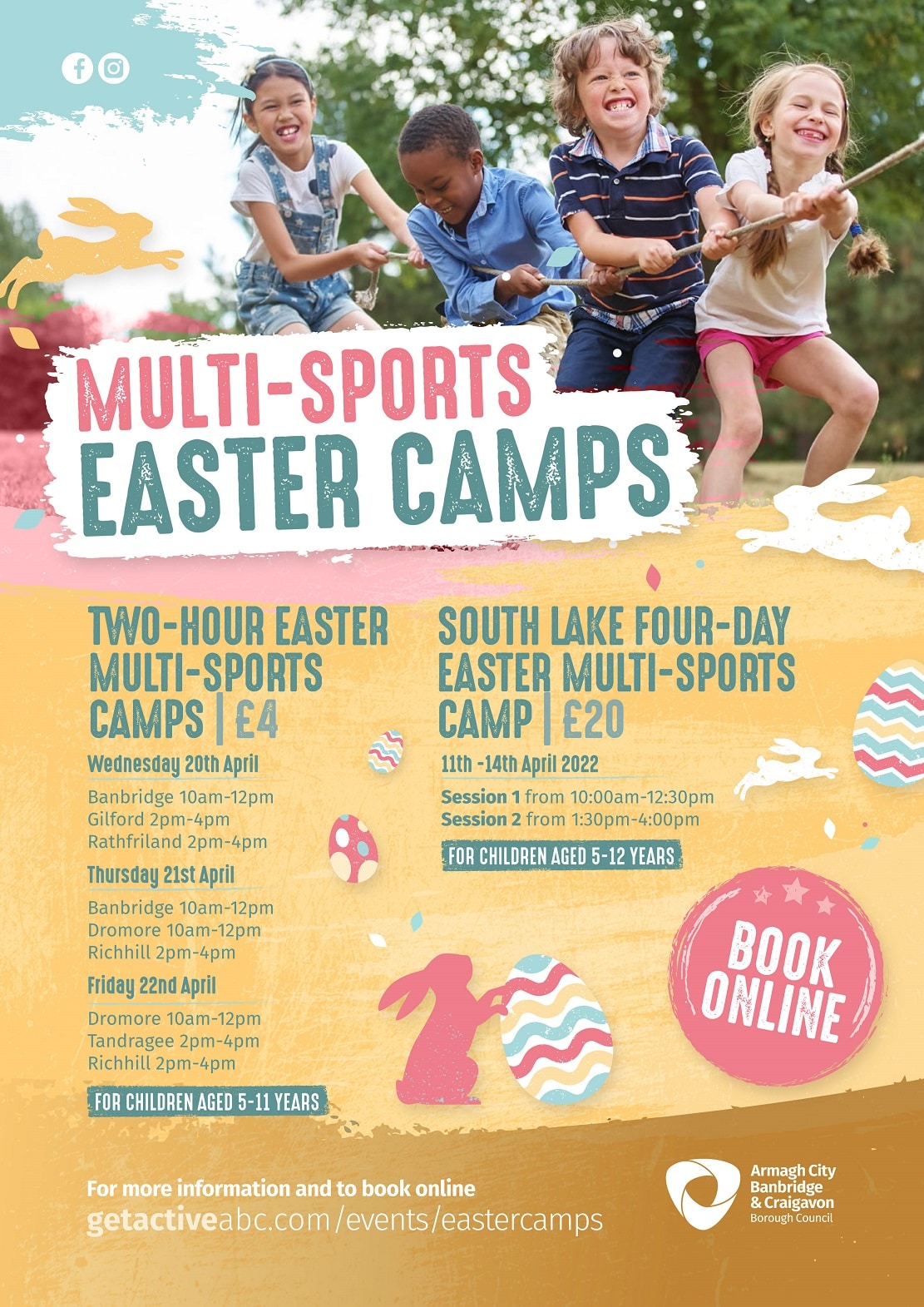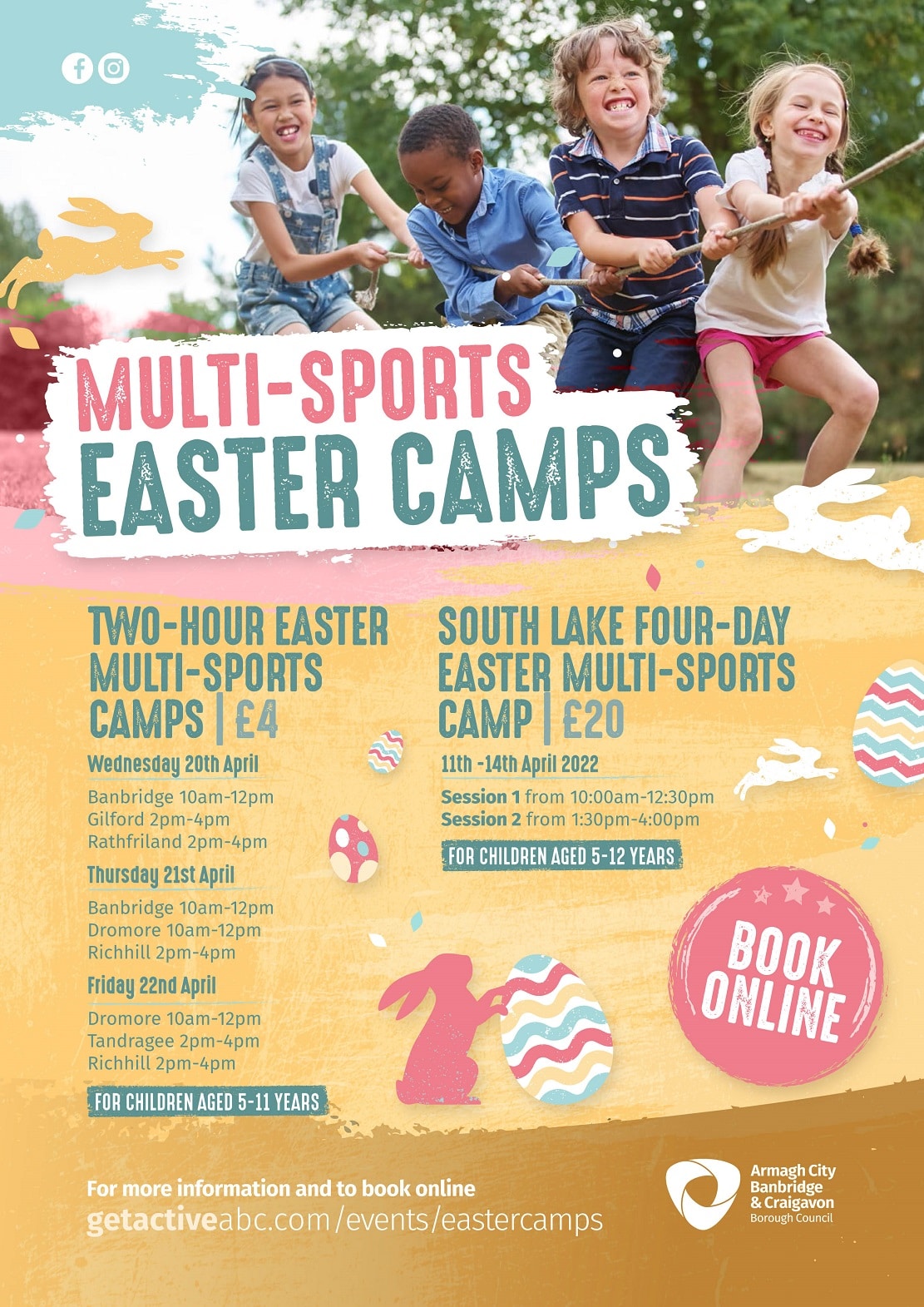 With blooming flowers, warmer days and lively wildlife, Easter is a fantastic time to explore the stunning local countryside and the Dromore Easter Fishing Camp aims to launch the younger generation on their journey to love the great outdoors and the one of our most popular hobbies. !
More information and reservation by clicking here.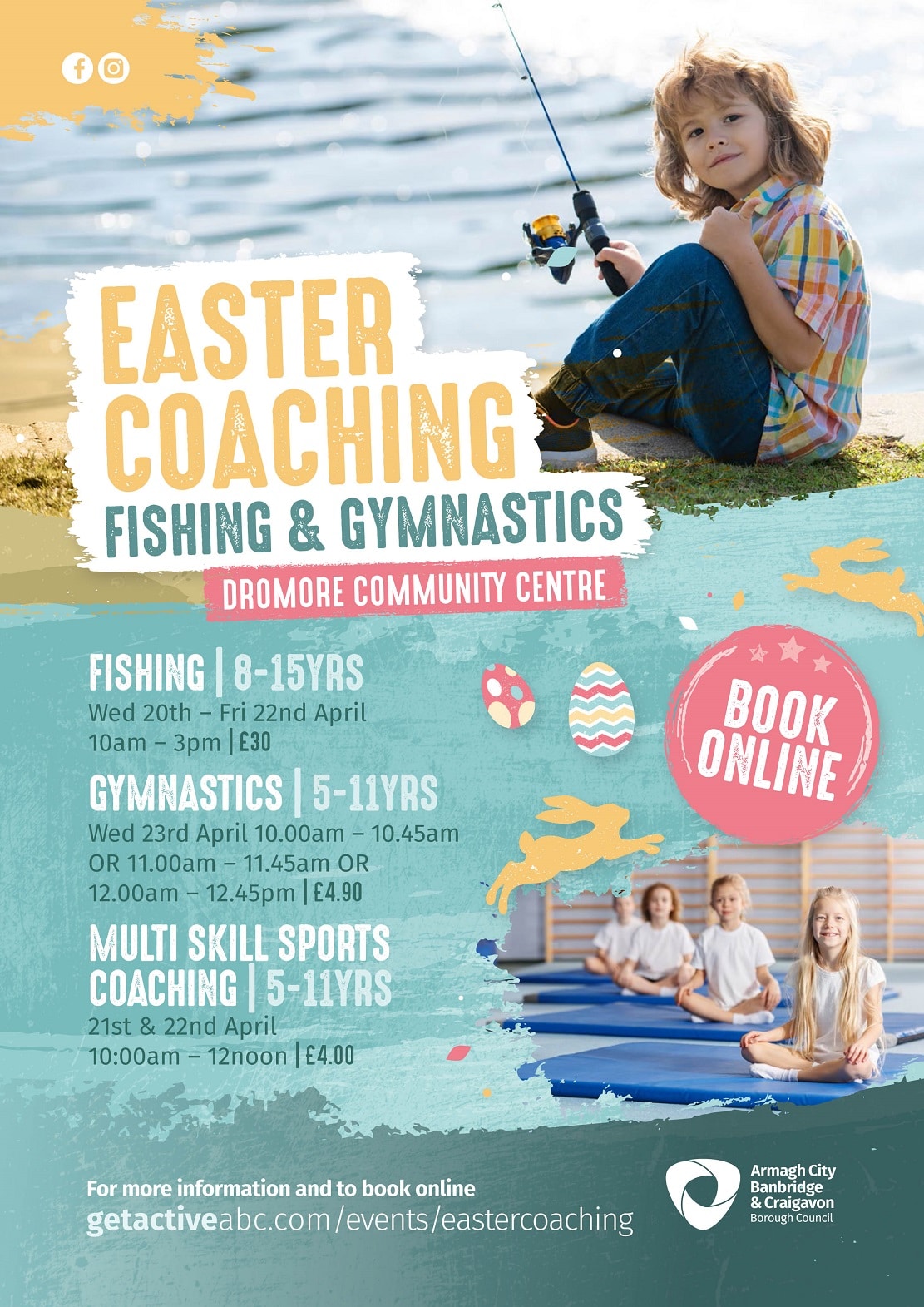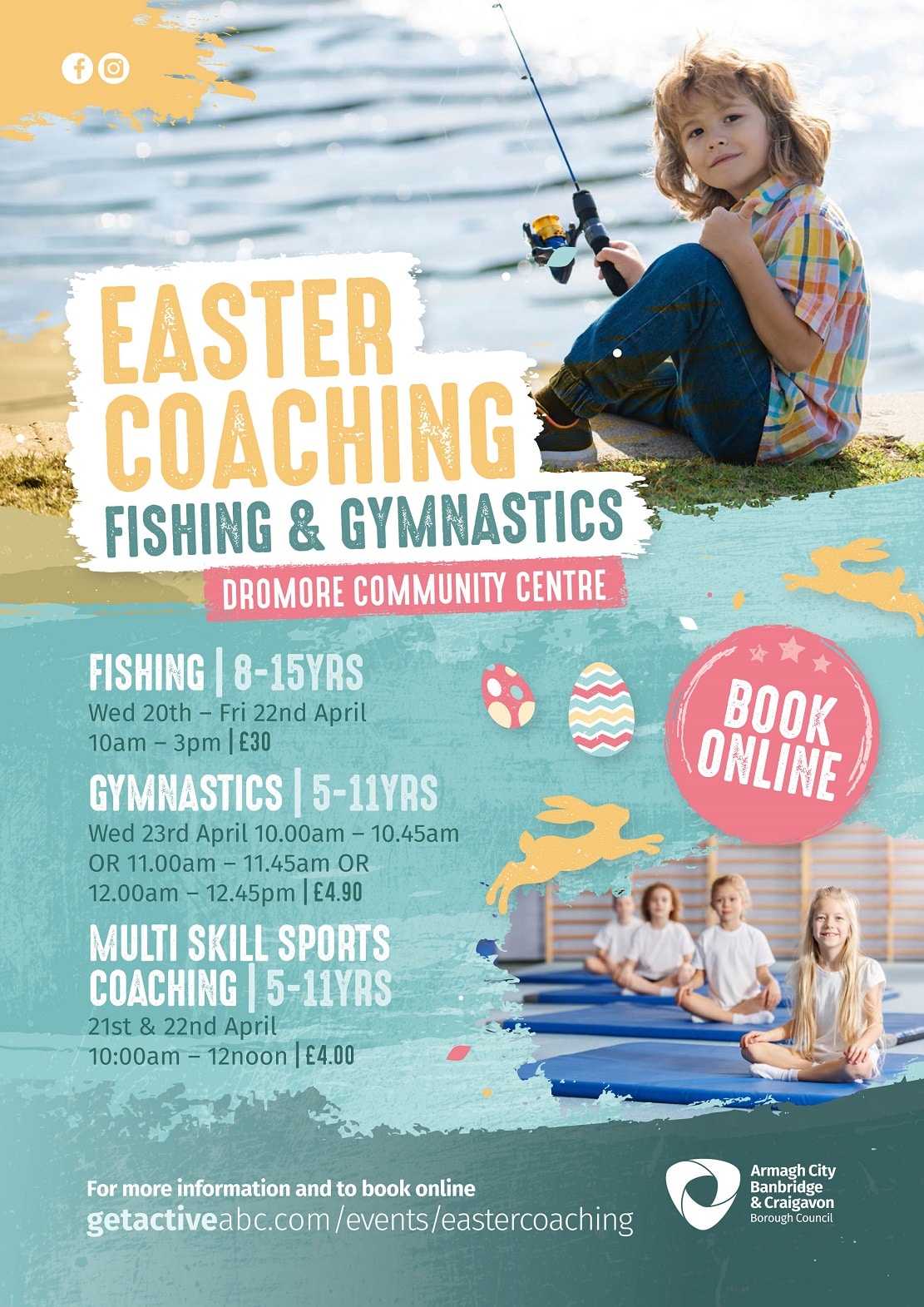 One of our most beloved traditions, grab a basket and see how many chocolate eggs you can find on the Rathfriland and Dromore Easter Egg Hunts before bouncing like a bunny on the inflatables and meeting Mr. Bunny to show him your basket!
Get involved here.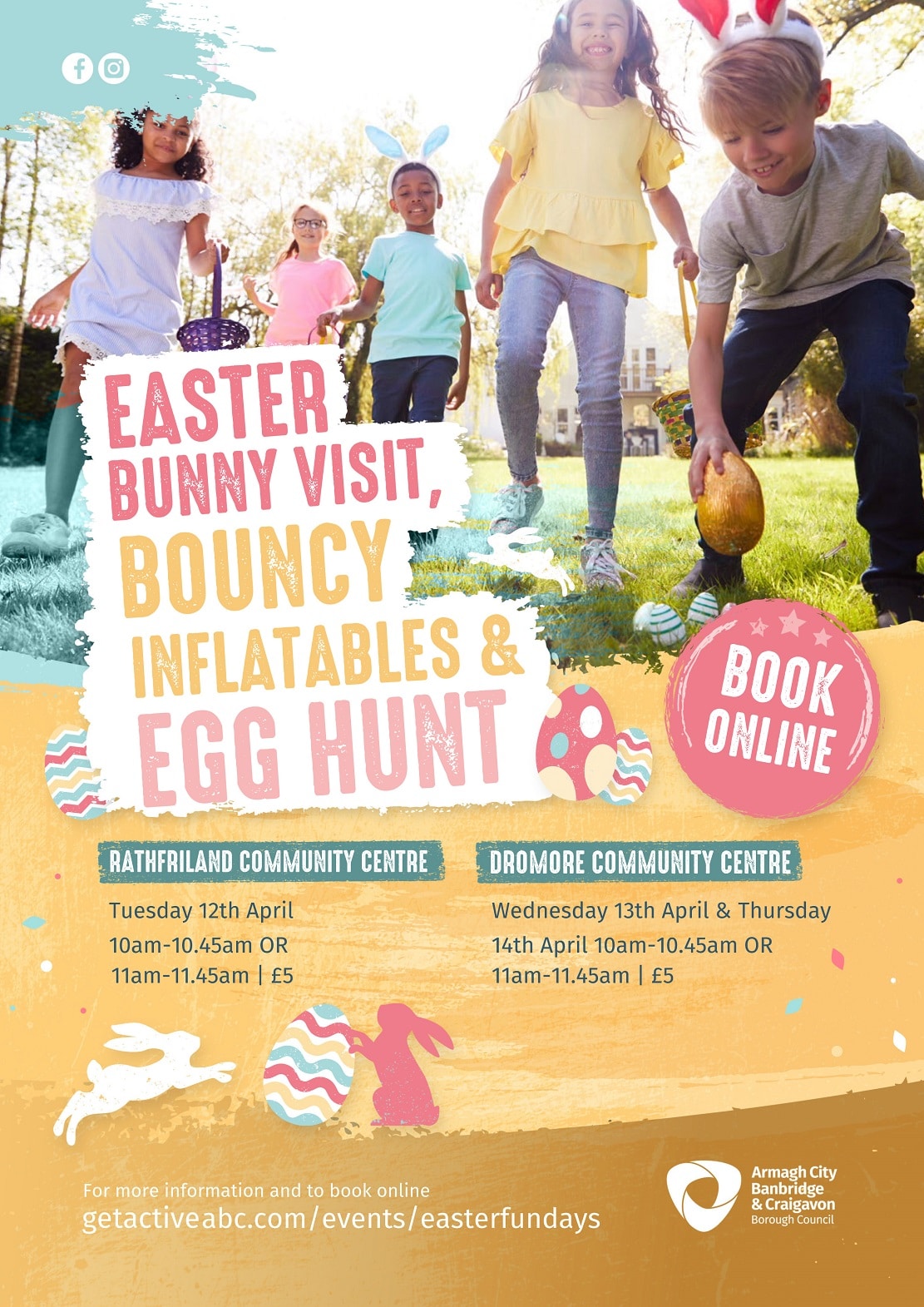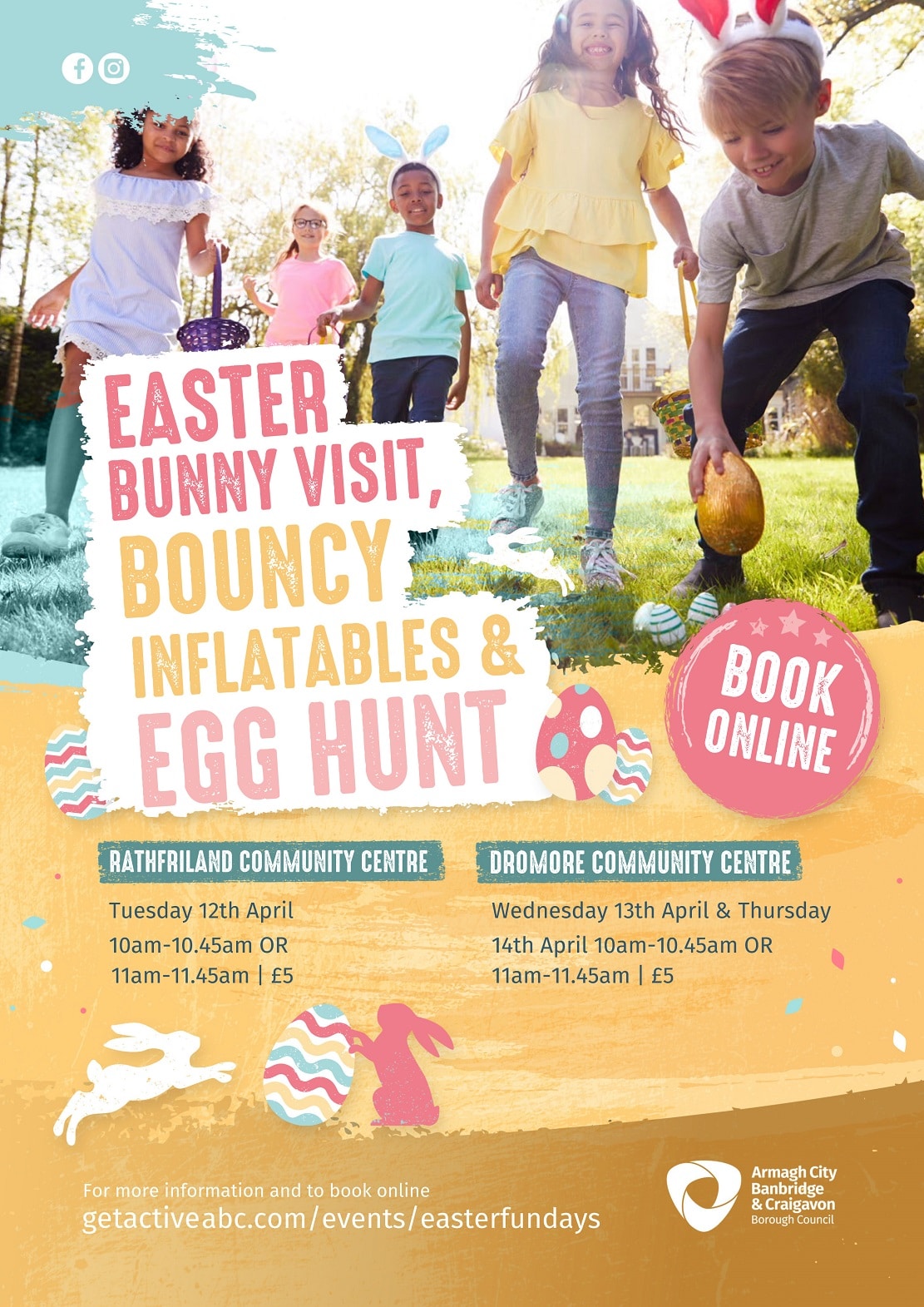 There will be other opportunities to quote eggs to jump on Easter and entertain the family at Craigavon ​​Golf & Ski Centre, South Lake Watersports, Craigavon ​​and a special Lord Mayor's Easter Egg Trail 'egg-xtra' at the Palace Demense, Armagh.
To keep up to date with the getactiveabc spring program, visit getactiveabc.com